Are you fond of fishing? If yes then you have heard about "kayak fishing" and it's trending among people. Moreover, fishing in the kayak will give you an exceptional experience that you have never experienced before. Thus, if you want to get over the traditional ways of fishing then it is time for you to book a kayak. Here, we will be suggesting some tips for beginners who have little to no idea of it. Let's get started.
What Is An Ideal Kayak?
In the first place, you need a kayak boat to explore the ocean and rivers. People usually think that a cheap boat would do the work but it will cost you more. In general, such boats are a bit expensive, more than the regular one but worth it as well. In addition to cost, look at certain features like go for "sit on top" kayak boats. Afterward, consider your body type to know if it is comfortable to operate or not. Moreover, the first-ever boat should be a used one and not the new one.
Kayak Fishing Safety Gear
Safety should be your priority as you need to make a list of safety gear you need. Usually, it includes personal flotation devices, gloves, headlamps, and first aid kit. In addition to this stuff, kayak repair kit, fishing rod leash, paddle leash, and flares are important gear as well. Moreover, protect your skin while fishing in water so wear sunscreen, protective clothing and have sunglasses on.
Consider Transportability
More features seem impressive but it isn't for beginners. In general, beginners go for a simple boat that is light in weight and easy to operate. Moreover, always consider safety and thus 'sit on top' boats are great options. It let you move with ease and keep you safe if it gets slipped. Especially when you are fishing with a friend or child, such boats keep you out of danger.
Carry Food And Water
Being on the boat under the sun can be tiring and thus you need food and water to get over it. Moreover, dehydration is common while fishing and water help you to keep hydrated. Also, have water-rich food and lean proteins with you. Fruits, sandwiches, and juice seem ideal food options while being on fishing.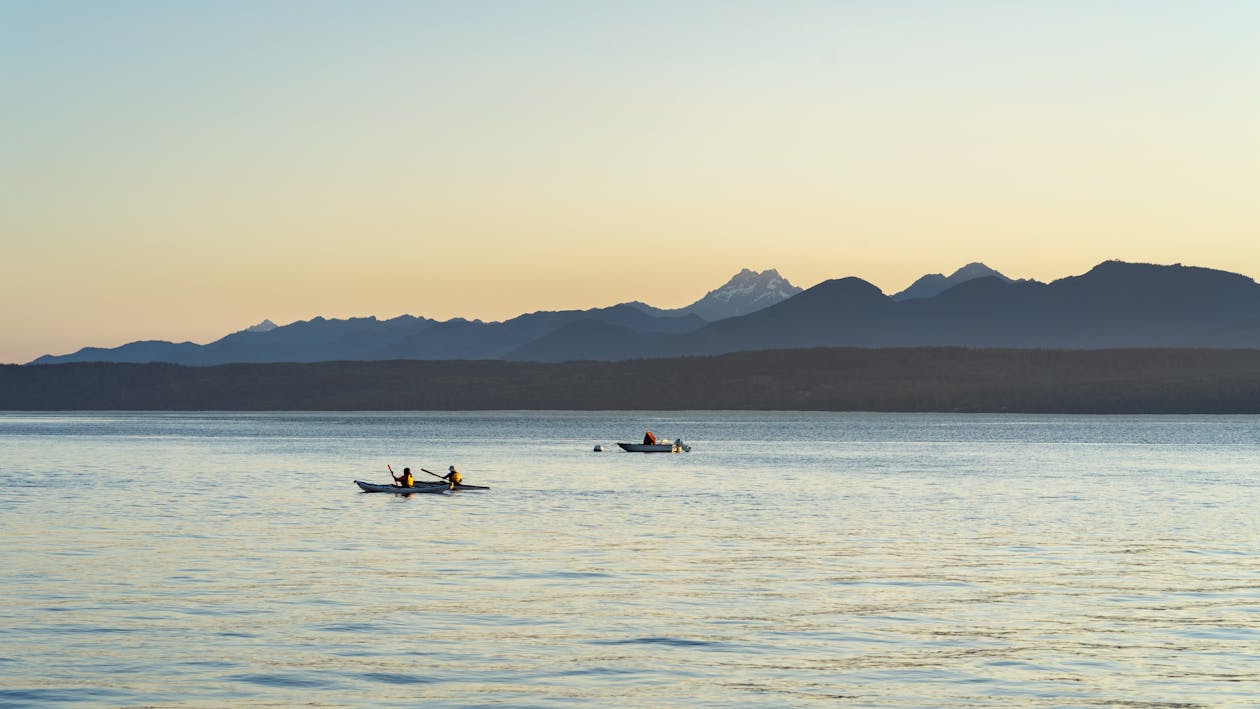 Fishing Handle Gear
Being comfortable while fishing is as important as choosing the right kayak. Therefore, you need pliers, gloves, line cutters, stringers, and fish grips. Gloves help you handle the fish once you catch them and fishing net makes the work easy. Moreover, get an anchor especially the folding one as they are ideal for beginners.
Conclusion
Kayak fishing introduces you to a fun and adventures way of fishing. However, learn sight fishing, move quietly and learn how to drift. In addition to it, learn about lure changing and the right process to set the drag. Moreover, do check the local fishing reports and consider whether before landing on the kayak boat. Also, it would be good if you bring someone with you to make it more exciting. In the end, evaluate the possible danger and make plans according to it.