The US holds around several mesmerizing waterfalls with multitudes of cliff jumping opportunities. You need to visit them at least once to experience the exotic experiences this location showcases. Climbing all across the rough terrain then witnessing the breathtaking view from the top is something a camera won't be able to capture. The whole experience is very astonishing and amazing. And it is quite common in adventure seekers to look out for a location that would also offer them, with refreshing waterbody underneath. I am here with some of the amazing locations that would offer you the astounding experience of cliff jumping. Therefore without any further ado, let us get going with the idea-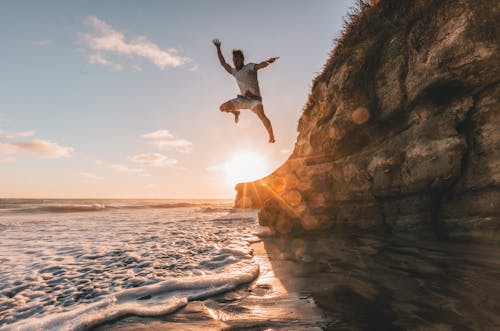 Let Us Begin The Count Down With Havaspui Falls, Arizona
The destination Havaspui reservation is just located at the exterior of the Grand Canyon which is in Cocunico county. A hiker always looks out the green-blue waterfall. And these are certainly some of the extremes falls that tempt people to take deep dives from above this magnificent location.  Although this diving location is pretty dangerous, it does not stop people from experimenting.
Let Us Now Explore Kahekili's Leap, Hawaii
It is a ledge on the Lanai's south shore and this is the area where King Kamehameha's soldiers proved their worth by diving off the cliff. Additionally, the ocean offers a rocky bottom which is around 10-20 ft deep. The location though steep attract many to experience cliff jumping. This cliff jumping destination is one of the few that recently gained prominence.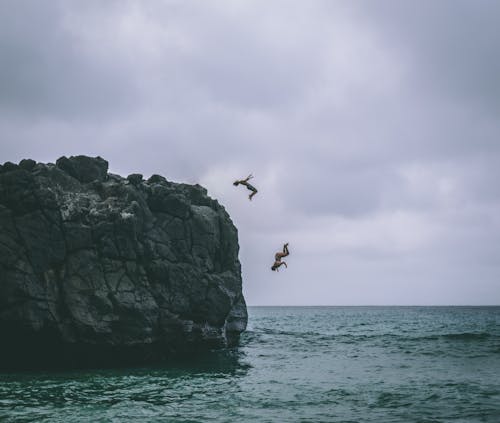 Next Is Crater Lake, Oregon
This location offers a mesmerizing collection of views and breathtaking experiences. The region gets covered with several hilly and terrain landscapes that are around 2000ft high. Additionally, the area comes with several choices of cliffs ranging from 10-20 ft high for cliff jumping activity. Hikers must visit this location at least once in their lifetime. Furthermore, this area also offers ski trips during the winter season. Well, the lake remains open all year round. However, authorities generally notify the visitor with a warning regarding the cliff jumping activities.
Moving On To Lake Powell, Utah
Lake Powell stretches from Arizona to Utah. Moreover, it is also a part of the Colorado River which is in Glen Canyon national park. The stretch is around 2000 miles long that involves a wide variety of amazing landscapes, sceneries, and more. Additionally, both sunrise and sunset look great from this river. The climatic condition remains optimal, hence this area offers lovely weather to visit, all year round. It is one of the best cliff jumping locations since the area swarms with large cliffs, although there is a warning to avoid jumping from the 15ft tall cliffs.
The Last Of The Lot Malibu Creek California
The Malibu creek gets preserved in the Santa Monica mountains that stretch from Boney mountains and stops at Malibu lagoons. This recreational park came into existence in the year 1974. One can take a 25miles ride from downtown Los Angles to reach this lovely cliff jumping destination. If you are longing to experience some refreshing, breathtaking views this place is for you. Additionally, people who love hiking, fishing, rock climbing, bike climbing, and more have a pleasant time here. One can witness cliff height ranging from 20-70ft here.
Conclusion
These are some of the cliff jumping destinations in the US. If you have not visited these areas yet, make sure to pay a visit here this year. Additionally do not forget to carry your extreme knee protector with you. Wear it while you climb to the top to witness some marvelous views from the top.