Choosing the best sports equipment makes you practice correctly. Thus, showing significant growth in the body and shape which you looked out for these years. And here I am with some of the best sports equipment you need for exercising.
Our 'home sweet home' will always be special to us. Hence, practice sessions in your homely corner would always end up giving you the cherished result. Not only this, but you also have the convenience of practicing. Therefore, if your home is big enough to offer you quality space for everyday exercise sessions, then definitely try setting up one personal gym. This list of essential sports equipment will help you significantly. Hence without any further ado, let us get going with the list underneath.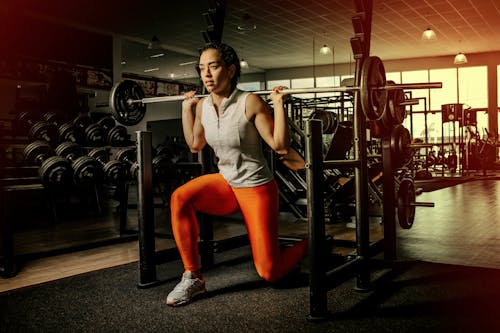 List Of the Best Sports Equipment You Need To Grab
A Yoga Mat
Yoga has built its name under the pretext of an essential form of exercise. If you start your exercise session with a couple of yoga forms, you are bound to make your day happy. Not only it energizes your mind and body, but it also offers a kick start to your day. Since it is a fresh way to begin your day; you get to offer a thorough concentration for the next part of your day. Thus, practicing yoga is a must in this hard and fast life. But, yoga without a yoga mat would be a total inconvenience since it is a mat that makes you practice in total comfort. Hence, a yoga mat comes under sports essentials.
Treadmill
Walking at a faster pace or running is great for health. However, you might not be an early bird. And to solve the problem, running at your home comes as a solution. Thus, the treadmill is a total call for this hour. Additionally running on your treadmill comes with multitudes of benefits such as reduction of impact in your leg, boosting the immune system,  and lastly delivering motivation to survive the day without complications.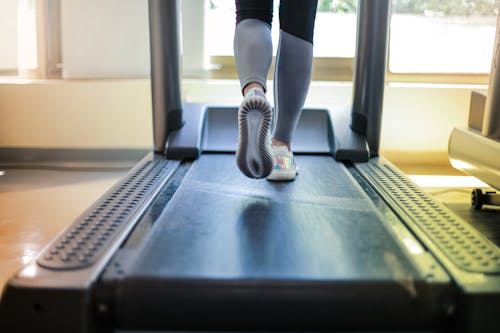 More Of The Equipment You Need
Exercise Bikes
If you are looking for some cardio exercise, then exercise bikes are the right choice in this context. Not only this helps in increasing your metabolism, but it also strengthens your muscles by burning some calories. The new generation exercise bike is pretty convenient to use. Being light in weight you can carry it around in your house. Additionally, fold it up after every usage.
A Stepper
Every gym gets equipped with a stepper. Moreover, this is now available to buy for your household too. You can consider this equipment as one of the best sports equipment you can get your hands on. From toning the shape of your leg to reducing your weight then offering you a cardiovascular exercise it offers you a complete package of healthy living.
This hardcore exercise session is bound to make you thirsty. Make sure to keep yourself hydrated. Thus, carry this 600ml  water bottle with you while you practice exercises at home. The convenient opening will let you sip the required. Additionally, this bottle is a food-grade non-toxic product to rely on. The lovely color options are the added bonus.
Conclusion
These are the best sports essentials to start your own portable gym at home. This sports equipment make you ready to start fresh and motivated each day. Additionally, they offer you hardcore training sessions thus building you strong and toned.