As the season of river floats is approaching, getting ready for the fun and exciting trips is what we have to do right now. The sunny days accompanied by summer heat compels us to take down the kayak, raft, and more to the cool river. And nothing can beat the scenic beauty that one gets to experience while taking river rafting. However, we need to get ready to make this joyous adventuresome ride memorable. And I am here with a list of essentials that one needs to carry while taking down these exciting trips. Therefore without any further ado, let us get going with the topic-
List Of Essentials That One needs To Carry To The River Floats Trips
These Are The Essentials That You Must Carry With
The vessel is, of course, a mandatory_item. Choose the one that suits your purpose and yourself the best.
Then there comes the requirement of an air pump. Well, the requirement varies from person to person.
The next big thing is the map. Without a map, the trip might become ugly by the end. To avoid uncertain situations, you must carry a map.
Well, dermatologist recommends wearing sunscreen while staying inside. Hence when you are taking these adventuresome sport, it is mandatory to wear it. Otherwise, by the end of the day, you may feel sick with sunburns.
While talking about sunscreens, never miss packing your sunglasses with you whenever you set out.
After that, a hat is another important item that you must not skip.
Next is an umbrella. Carry your umbrella while packing for the river rafting trip
Then carry your swimsuits, since swimsuit acts appropriately while taking this rafting rides.
Walking in your casual shoes will bring some hassle on this big day. Therefore try managing the day with river booties or sand sandals. They are not only comfortable but also convenient in this situation.
Carrying several towels for these float trips is pretty important.
Next, consider carrying ice.
Additionally, make sure to carry drybags, zip locks, first aid kit, utility cord, foods, plenty of water, and lastly dry clothes.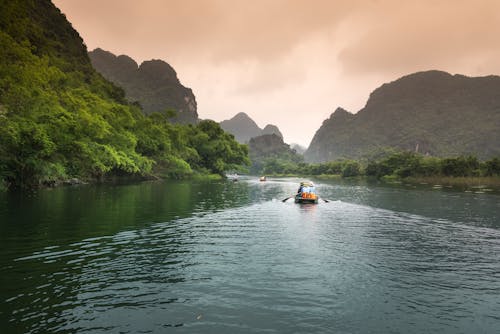 Now Let Us Check Some Of The Optional Items In This Regard-
There are several items that one may carry or may not choose to carry as well. Therefore this list would help you jot down the unimportant stuff with the important ones-
You may carry some floatation attachments with you on these rafting trips. Usages such as floating a cooler or some other larger items may come handy with this device.
Next is a snorkeling mask that you may or may not carry.
You may also carry a book to read.
Additionally carrying a fishing rod won't be a bad idea after all
Binoculars again is an optional device that you may carry
And lastly a disposable or a waterproof camera to capture the shots of the day that you may or may not carry.
Conclusion
River rafting is not only a fun ride, but it also makes you experience a fresh new perspective that remains invisible. There is a mystery behind every extreme sport. And to start with unveiling the beauty of nature you need to start with river rafting. And like I mentioned in the beginning, carrying plenty of water is mandatory for these trips. Hence why not carry water from your home in this lovely water bottles. Carry both hot and cold 500ml water in this leakage proof container that ensures you remain hydrated all along the trip.